Directors
Executive Artistic Director
Dorota Sobieska, together with her husband Jacek Sobieski, founded Opera Circle Cleveland in 1995, a dynamic company that has produced nearly 50 operas in Italian, German, Polish, French, and English, mostly stage directed by her.
Dorota sang 40 leading opera roles in her career as a soprano, including six Bellini heroines, as well as major Verdi, Donizetti, Szymanowski, Puccini, Mascagni, Mozart, Rossini and others. An enthusiast of 20th-century music, Dorota sang Roksana in Krol Roger by Szymanowski; Sais in the world premiere of the opera Thamos, King of Egypt by Halim El-Dabh and the title role in Yulei by the same composer; as well as Marietta/Marie in Die tote Stadt by Korngold. Most recently she appeared as Cio-Cio-San in the acclaimed production of Madama Butterfly by Opera Circle Cleveland at The Ohio Theatre, PlayhouseSquare.
Dorota was a finalist in 2013 Licia Albanese competition in Bad Schwalbach, Germany, with over 70 sopranos participating at Opera Classica Europa. The distinction won her a solo recital with orchestra in Bad Neuheim near Frankfurt, Germany, as well the role of Erste Dame in Die Zuberflöte and the Violetta cover in La traviata at in Rein-Main Theater in Niedernhausen, Germany.
An acclaimed recitalist, Dorota appeared as soloist with Lakeside Symphony Orchestra, The Cleveland Virtuosi, The Cleveland Women's Orchestra and Pazardzhik Symphony Orchestra in Bulgaria. Her venues include The Carnegie Hall in New York.
Dorota holds a doctoral degree in English from Kent State University (with an interdisciplinary dissertation on British Romantic poetry, music, and philosophy of art), an Artist Diploma in voice from the F. Chopin School of Music in Warsaw, Poland (five-year program), as well as two master's degrees, from the University of Warsaw and from Kent State University. Her work has been awarded twice by Northern Ohio Live and once by The Youngstown Vindicator. In 2005, she was accepted to the two-week Executive Program for Non-Profit Leaders—Arts at Stanford University.
Dorota's future engagements include Pamina in The Magic Flute by W.A. Mozart in March 2016 with Cleveland Women's Orchestra/Opera; Leonora in Verdi's Il trovatore in June 2016 at The Ohio Theatre, PlayhouseSquare; and Silvia in Zanetto in October/November with Opera Circle Cleveland.
Music Director
Jacek Sobieski, born in Poznan, Poland, is the fourth generation of a family of musicians and musicologists. He was music director of the National Theater in Warsaw, Poland, for almost two decades. At the time of his engagement, The National Theater was hiring 100 full-time performers, as well as technicians, artists, and administrative personnel. Founded by King Stanislaw August Poniatowski in 1765, The National Theater in Warsaw is the oldest, largest, and most prestigious of its kind in Poland. Apart from daily rehearsals and performances at The National Theater Hall, he performed with it at such venues as the Aldwych Theatre in London, Teatro La Fenice in Venice, and many other major stages throughout Europe, including St. Petersburg and Moscow. He composed music to over ten productions staged in Poland, his scores receiving notable recognitions. At the National Theater, a production with his music reached such box office success of 600 performances of the same work. In 1977 he was awarded the honorary distinction Man of Merit in Culture by the Ministry of Culture and Art in Poland. Since 1988, he has resided in the United States where he has performed as a soloist and accompanist. With his wife, Dorota, he founded Opera Circle in 1995, musically directing and conducting over 20 opera productions, mostly Bellini and Mozart, as well as Moniuszko, Donizetti, and others. Currently, he is also Music Director of St. Charles Catholic Church in Boardman, Ohio. He holds a Master of Music degree from the State College of Music in Warsaw, Poland.
Principal Conductor
Grzegorz Nowak is the Permanent Associate Conductor of the Royal Philharmonic Orchestra (RPO) in London, promoted to this position in January 2015 after serving for seven years as the Orchestra's Principal Associate Conductor. He has led the RPO on tours to Switzerland, Turkey and Armenia, as well as giving numerous concerts throughout the UK. His RPO recordings include Mendelssohn's 'Scottish' and 'Italian' Symphonies, Shostakovich's Symphony No.5, Mussorgsky's Pictures at an Exhibition, Dvorák's Symphonies Nos.6–9, all of the symphonies of Schumann, tone poemat of Karlowicz, and the complete symphonies and major orchestral works of Brahms and Tchaikovsky.
Recordings of Grzegorz Nowak have been highly acclaimed by the press and public alike, winning many awards. Diapason in Paris praised his KOS live recording with Martha Argerich and Sinfonia Varsovia as 'indispensable… a must', and its second edition won the Fryderyk Award. Gramophone Magazine praised his ASV recording with the London Symphony Orchestra as 'outstanding'. His recording of The Polish Symphonic Music of the XIX Century with Sinfonia Varsovia won the CD of the Year Award, the Bronze Bell Award in Singapore and a Fryderyk Award nomination, and the American Record Guide praised it as 'uncommonly rewarding… sixty-seven minutes of pure gold'. His Hänssler Classic disc featuring Czerny's Symphonies No.2 and No.6 (world premiere recording and performance, after the discovery of the manuscript in Vienna) was praised as 'delightful… marvelously colorful… memorable' by Classics Today. His CD with Anja Silja won two Classical Internet Awards and Classics Today hailed it as 'simply marvelous'.
Grzegorz Nowak's career propelled to international level after he won the prestigious Ernest Ansermet Conducting Competition in Geneva, winning First Prize and all special prizes, as well as the Grand Prix Patek Philippe, Rolex Prize, Swiss Prize and American Patronage Prize. In Basel, he received the Europäische Förderpreis für Musik for the European Musician of the Year, awarded by a committee chaired by Pierre Boulez. Since then, he has conducted the world's finest orchestras and served as Music Director for such orchestras as the Edmonton Symphony Orchestra, SWR Radio Orchestra in Germany and Sinfonia Helvetica in Switzerland, as well as the Musique et Amitié Festival. He currently holds the positions of Music Director of Teatr Wielki (Polish National Opera) in Warsaw – and Spanish Symphony Orchestra in Madrid.
Grzegorz Nowak has performed alongside many of the most widely respected soloists of our time, including Martha Argerich, Yefim Bronfman, Nigel Kennedy, Anne-Sophie Mutter, Mstislav Rostropovich, Gil Shaham and Krystian Zimerman, and has worked with such singers as Janet Baker, Kathleen Battle, Marilyn Horne, Gwyneth Jones, Sherrill Milnes and Anja Silja.
Management
Special Events Manager
seanmichael@theclevelandopera.org
Seanmichael Kvacek brings a broad spectrum of experiences to Opera Circle Cleveland that includes Having lived in the United Kingdom developing steering controls on Standard Missile with TRW|Lucas Aerospace, auditing financials in the banking/manufacturing/energy industries at Deloitte, traveling the world auditing all the international offices of Jones Day, building financials/IT networks/production flow/product photography for the urban mead start-up Brothers Drake, directing the marketing and investor relations department of a Hedge Fund whilst at the same time designing the new office build out for the firm and designing/installing home/commercial audio/video along with supplying IT and back office support for InHome Electronics.
Audience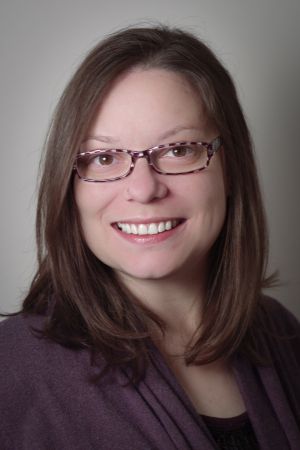 Audience Coordinator
Jamie Thornburg holds a BM degree from Cleveland State. She has studied violin and viola since the age of six. Her love of music has lead her to share it with others. She began teaching in 1997 and has been running her own private music studio from 2003 to the present. In 2011, Jamie started working at a violin repair shop and then began to manage the shop for two years. Since 2014, she has been working with a local school to build a violin program.
Outreach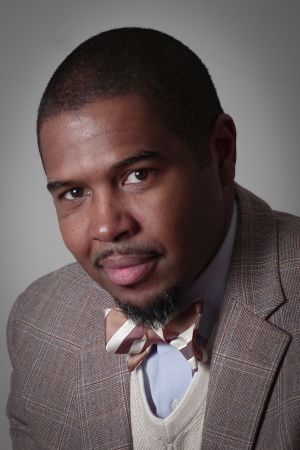 Outreach Director
James Binion holds a M.M. degree in Voice and Choral Conducting from Cleveland State University. He has performed numerous leading bariton roles with Opera Circle. He also appeared in Cleveland, Atlanta, & Paris in productions of Porgy & Bess, Aida, UnBallo in Maschera, & La Bohème. He was guest performer for NASA & CSU University Chorus. Other engagements include Opera Western Reserve in Youngstown, OH and Valley Lyric Opera in Sharpsville, PA. He was touring with Atlanta Boy Choir throughout the US and to St. Petersburg, Italy, England, Scotland, Holland, Russia, & Finland. James combines his artistic background with experience in retail management, marketing and sales, which is important for the position Director of Outreach. He worked in those capacities for Andersen Windows (2014-2015); hhgregg (2005-2007) and Blockbuster video (1997-1999).
Community Outreach Coordinator
Howard Simon M.D. was a primary care physician and after retirement works part time in the medical clinic at the Metrohealth Medical Center. He has been honored for his volunteer work at Bellefaire/Jewish Children's Bureau, the Jewish Federation of Cleveland and the Holden Arboretum and volunteers at Case Western Reserve University Medical School as a teacher, at Cleveland Metroparks and at Medworks.
Technical
IT and Orchestra Manager
Wanda Sobieska holds Master's Degree in Computer Information Systems at Youngstown State University with a 4.0 GPA, and a Bachelor of Music in violin performance Summa Cum Laude with elective courses in composition and instrumentation. She also completed a business certificate from University of Cincinnati with 4.0 GPA and 15 courses. Involved with Opera Circle Cleveland as volunteer, orchestra coordinator, violinist, music librarian and in numerous other capacities since the company's beginning; she created numerous music arrangements for orchestra and ensembles especially for Opera Circle Cleveland productions.
Board of Trustees
Eugene Bak, President
Elliott Schultz, Executive Vice President
Eugene J. Trela, Treasurer
Julian Boryczewski
Pauline Degenfelder, Ph.D.
Charles Gliha
Kathleen Grieser, M.D.
Chris Holley-Starling
Seanmichael W. Kvacek
Howard Simon, M.D.
Jacek Sobieski
Dorota Sobieska, Ph.D.
E.K. Wright, Esq.
Advisory Board
Piotr Beczala
Halim El-Dabh
Richard J. Konisiewicz
David Krakowski
Peter Laki, Ph.D
Peter Rubin
John Schambach
Christina Thoburn
Sabatino Verlezza