Board of Trustees
Connie Adams Trustee, President
brings in extensive experience in publicity and media, especially the radio; President of the Polish Cultural Garden and member of the Board of Cleveland Cultural Gardens Federation.
Eugene J. Trela Trustee, Treasurer
Former owner of Fowler Electric Co., director of the Builders Exchange, President of the Cleveland Chapter of the National Electrical Contractors Association, and trustee at The Cleveland Society of Poles of America.
Julian Boryczewski Trustee, Art-Tech
Former art teacher, involved in non-profit organizations.
Jeremy Gilpatric Trustee. NEW
Recently graduated from the School of Law at University of Akron; Assistant Prosecuting Attorney at Summit County Prosecutor's Office.
Charles Gliha Trustee
Carpenter, activist in the Slavic Village, involved in numerous organizations on the boards and committees, including Broadway Public Art.
Kathleen Grieser M.D. Trustee
Medical Doctor, internal medicine. Kaiser Permanente.
Seanmichael Kvacek Trustee
An accountant, audited financials in the banking, manufacturing and energy industries at Deloitte; traveling the world, audited all the international offices of Jones Day; developed steering controls on Standard Missile with TRW Lucas Aerospace in UK.
Jacek Sobieski, Trustee
Artistic Director of The Cleveland Opera, former Music Director of The National Theater in Warsaw, Poland, for 19 years. Jacek and Dorota Sobieski founded The Cleveland Opera in 1995.
Dorota Sobieska Ph.D. Trustee
Executive Director of The Cleveland Opera; holds a Ph.D from Kent State University, Artist Diploma from F. Chopin School of Music in Warsaw, Poland, and two Master's degrees: from The University of Warsaw & from Kent State.
E.K. Wright Trustee
Lawyer.
Advisory Board
Piotr Beczala
world-renowned tenor
David Krakowski
Director of Music Program at Shrine Church of St. Stanislaus
Peter Laki
Ph.D., Program Annotator, The Cleveland Orchestra. Presently Professor at Bard College
Christina Littlejohn
CEO at Arkansas Symphony Orchestra
Peter Rubin
President of Coral Corporation; former Board President of Opera Cleveland
Sabatino Verlezza
Choreographer
Special Advisers
Richard J. Konisiewicz
Vice President for Institutional Advancement at Ursuline College. Richard has over 20 years of fundraising experience at former positions as Director of Corporate, Foundation and Government Relations at the Cleveland Institute of Art; Interim Director of Global Cleveland, who joined the team as the Director of Development and Community Outreach in 2014; and Director of Development at the Cleveland Council on World Affairs. Richard also worked as Mayor Michael R. White's Liaison for Ethnic and International Affairs and was President of the Cleveland Cultural Gardens Federation. Formerly President and Board Trustee of The Cleveland Opera for 8 years.
John Schambach
marketing specialist, Publisher at Live Publishing Company whose roster of world renowned clients include such organizations as The Cleveland Orchestra; on the Board with Ohio Light Opera, John Schambach lead the company from declining tickets sales to significant increases
Christina Thoburn
The Cleveland Opera's consultant for two years through Technical Assistance Program at Ohio Arts Council, having effectively contributed to shaping administration of The Cleveland Opera in its first years of operations. Among many key positions she held, there are Director of Institutional Giving at Cleveland Museum of Art; Executive Director of Chagrin Foundation for Arts and Culture; Executive Director of Apollo's Fire; Director of Foundations and Government relations at The Cleveland Orchestra; and Director of Development and Marketing at Nature Center at Shaker Lakes; presently Arts Management and Fundraising Consultant.
Personnel Resume Highlights
Dorota Sobieska Executive Artistic Director
Dorota holds a Doctoral degree in from Kent State University, with dissertation in poetry, music, and philosophy of art; the Artist Diploma in Voice (a five-year program including theory) from F. Chopin School of Music in Warsaw, Poland; and two Master's degrees in English, one from the University of Warsaw in Poland, one from Kent State University. She is a gifted writer for program notes and previews.
Her administrative background includes 2-year consultancy from TA Program of the Ohio Arts Council (1998-2000) and the Executive Program for Nonprofit Leaders-Arts at Stanford (2004).
With The Cleveland Opera, she has served as CEO; translated from the German, Italian, and Polish; adapted texts for English supertitles, dialogues, and chorus parts; designed costumes for chorus, ballet, and instrumental ensemble; designed and coordinated props and elements of sets; designed and annotated programs and promotional materials. For the production of Zaide, she created the missing story and the dialogues with poetry selections. She wrote successful dialogues for Bastien und Bastienne and the libretto for the acclaimed Thamos, King of Egypt.
She stage-directed 50 operas and open-form, original spectacles.
She has performed as solo recitalist, with orchestra, and on opera stages in The United States, Germany, Poland, Bulgaria, and Canada.
In 1995, Jacek Sobieski and Dorota Sobieska founded The Cleveland Opera (Opera Circle), and since then have served as the company's directors.
Jacek Sobieski Music Director
Jacek has almost two decades of experience as music director of The National Theater in Warsaw, Poland. At the time of his engagement, The National Theater was hiring 100 full-time performers, as well as technicians, artists, and administrative personnel. Founded by King Stanislaw August Poniatowski in 1765, The National Theater in Warsaw is the oldest, largest, and most prestigious of its kind in Poland.
Apart from daily rehearsals and performances at The National Theater Hall, he performed with it on major stages throughout Europe, including Teatro la Fenice in Venice and Aldwych Theater in London.
He composed music to more than 10 productions staged by the National Theater and other Theaters in Poland. His box-office successes as a composer include 600 performances of Kartoteka sold out on the same stage of The National Theater.
He holds a Master's degree in music from the State College of Music in Warsaw, Poland.
In 1977, he was awarded the honorary distinction Man of Merit in Culture by the Ministry of Culture and Art in Poland.
He musically directed all productions of The Cleveland Opera, and conducted many of them.
Grzegorz Nowak Principal Conductor
Grzegorz Nowak is the Music Director of the Grand Opera in Warsaw (Teatr Wielki) and the Permanent Associate Conductor of the Royal Philharmonic Orchestra in London, promoted to this position after serving for seven years as the Orchestra's Principal Associate Conductor. He has led the RPO on tours to Switzerland, Turkey and Armenia, as well as giving numerous concerts throughout the UK. His RPO recordings include Mendelssohn's Scottish and Italian Symphonies, Shostakovich's Symphony No.5, Mussorgsky's Pictures at an Exhibition, Dvořák's Symphonies Nos.6–9, all the symphonies of Schumann, and the complete symphonies and major orchestral works of Brahms and Tchaikovsky.
Recordings of Grzegorz Nowak have been highly acclaimed by the press and public alike, winning many awards. Diapason in Paris praised his KOS live recording with Martha Argerich and Sinfonia Varsovia as 'indispensable… un must', and its second edition won the Fryderyk Award. Gramophone Magazine praised his ASV recording with the London Symphony Orchestra as 'outstanding.' His recording of The Polish Symphonic Music of the XIX Century with Sinfonia Varsovia won the CD of the Year Award, the Bronze Bell Award in Singapore and Fryderyk Award nomination, and the American Record Guide praised it as 'uncommonly rewarding… 67 minutes of pure gold.' The Hänssler Classic disc with Czerny's Symphonies No.2 and No.6 (world premiere recording and performance, after the discovery of the manuscript in Vienna) was praised as 'delightful… marvelously colorful… memorable' by Classics Today. His CD with Anja Silja won two Classical Internet Awards and Classics Today hailed it as 'simply marvelous.'
Grzegorz Nowak's career propelled to international level after he's won the prestigious Ernest Ansermet Conducting Competition in Geneva, winning the first prize and all special prizes, including the Grand Prix Patek Philippe, Rolex Prize, Swiss Prize and American Patronage Prize, and received, in Basel, the Europäische Förderpreis für Musik for the European Musician of the Year by a committee chaired by Pierre Boulez. Since then, he has conducted the world's finest orchestras and served as Music Director for such orchestras as the Edmonton Symphony Orchestra, Polish National Opera in Warsaw, SWR Radio Orchestra in Germany, Sinfonia Helvetica and Festival Musique & Amitié in Switzerland. He is currently the Director Titular of the Orquesta Sinfonica de España and Orquesta Clásica Santa Cecilia in Madrid. He is also Artist-in-Residence at Florida International University in Miami.
G. Nowak has performed alongside many of the most widely respected soloists of our time, including: Martha Argerich, Yefim Bronfman, Nigel Kennedy, Anne-Sophie Mutter, Mstislav Rostropovich, Gil Shaham and Krystian Zimerman, and has worked with such singers as Janet Baker, Kathleen Battle, Marilyn Horne, Gwyneth Jones, Sherrill Milnes and Anja Silja.
Michael Simic, CPA Accounting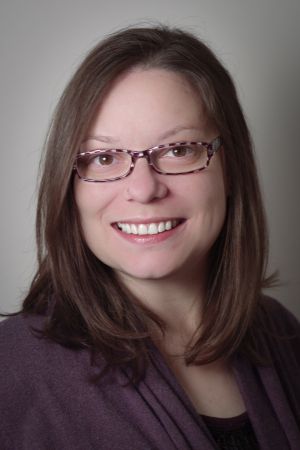 Jamie Thornburg Audience Coordinator
Jamie Thornburg holds a BM degree from Cleveland State.
She has studied violin and viola since the age of six. Her love of music has lead her to share it with others. She began teaching in 1997 and has been running her own private music studio from 2003 to the present.
In 2011 Jamie started working at a violin repair shop and then began to manage the shop for two years.
Since 2014, she has been working with a local school to build a violin program.
Wanda Sobieska IT and Orchestra Manager
Involved with The Cleveland Opera as volunteer, orchestra coordinator, technical crew, violinist, music librarian and in numerous other capacities since the company's beginning.
provided music arrangements for the English Symphony Orchestra, San Francisco Chamber Orchestra, and Metropolitan Opera
freegigmusic.com — sheet music site of original arrangements serving musicians all over the world since 2009, with 1000 visitors daily
freelance musician in northeast Ohio — solo, chamber, orchestral
Master's Degree in Computer Information Systems from Youngstown State University
Bachelor of Music in violin performance from the Cincinnati Conservatory of Music